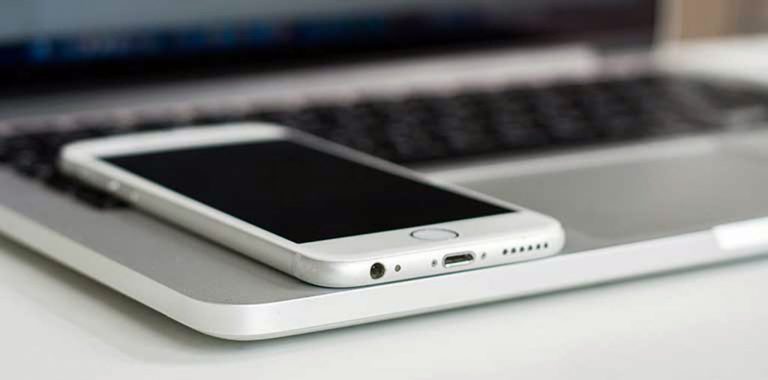 Let's guess a few instances – you are trying to revive your iPhone but with no success; you accidentally dropped your phone in water; somehow the screen cracked! For whatever reason, you are searching for repair centers but apprehensive about the reliable one, right?
Well, you are not the first one! When it comes to repairing phones, people are most reluctant to do so as they find the whole process to be shady and expensive. Instead, they choose to buy a new phone, even if the phone suffers from minimal damage. This phobia against repair shops is mostly baseless.

Instead, opting to repair your cell phone can save hundreds of dollars. The only criterion is that you choose the best cell phone repair in Orange County for the job and eliminate any possibility of being scammed.
7 tips to find the best cell phone repair center:
While searching for a repair shop is no problem, however, selecting one out of many poses a potential challenge. Moreover, how can you judge whether they are authentic or not? How will you find out whether they sell original parts? Do they even have the permission to operate in Orange County? Such questions will challenge your intellect actively when looking at repair centers.
To help you out, listed below are seven such tips to select the perfect iPhone repair in Orange County. Take a look below to successfully choose a repair center.
1. Rely on experience
It is necessary to find out how long the repair shop has been operating for. Research online to find out the years of experience they have in handling repair work related to cell phones.
Also, make sure they are certified and specifically proficient in repairing Apple devices.
Answers to all these questions will help you filter the reputed repair shops and select the best out of them.
2. Check whether they have the requisite parts
When you search for centers for iPhone repair, it is necessary to find out whether they have access to original parts of the same model. Like, for example, if your iPhone's home button needs a repair, you need to ascertain that they will supply you with the exact parts from Apple and not replace it with any other Chinese substitute.
3. The time frame within which they will deliver
Find out about the time frame within which they promise to deliver the repaired phone. In today's world where phone plays such a vital role, it is frustrating to stay without it for days or even weeks. While some repair centers have instant restore option for some parts, others take months to deliver the phone. Make sure, you are convenient with their offer.
The time frame specified by the repair shops depend on:
• Availability of parts.
• The amount of damage suffered; like for example, water damage will take longer to fix than a cracked screen.
• Requirements of the customers.
4. Cost
Cost is a veritable factor when considering a cell phone repair shop in Orange County. You would want to choose a center that doesn't charge you extra amount just to repair a small damage. Ensure that you get a fair deal and do not get scammed in any way. When enquiring about the cost, find out what you are paying for.
• Are there any hidden costs associated?
• How much tax are they charging?
• Any labor cost involved?
• What is the exact rate of the part you want as a replacement?
5. What about warranty?
When looking for repair centers, it is recommended that you choose a service that provides warranty on the repair done. This is a clear display of confidence which states the quality of service they provide. Usually, most repair centers provide with a yearlong warranty when you get your cell phone repaired by them.
6. Resources
A repair center is only as good as the resources that they employ. You need to find out how good are the technicians. It is imperative that they hire skilled technicians who can fulfill your repairing demands by providing quality service. If the technicians are certified and are trained fully in this industry, then you should have no reason to step back; go ahead with them.
7. Find out about the service
Customer feedbacks are a great way to judge the service provided by a cell phone repair company. Find out about the ratings they have received online on their websites and other portals. Forum discussions are another way to find out about the experiences of a customer with a particular shop.
By following these tips, you can successfully choose a center offering iPhone repair in Orange County without much hassle.
However, first, you need to eradicate your fear of repair shops by busting certain myths behind these existing fears.
5 Common Misconceptions About Cell Phone Repair in Orange County:
The fear of trusting a repair center arises from various misconceptions which prevent people from selecting the best service. In order to be successful in your selection of the best repair company for cell phones, it is imperative that you understand them and eradicate any fears associated.
Listed below are 5 such common misconceptions.
1. Availing third party repair company will make the warranty void
One of the most common misconceptions that exist is that opting for a local, third party repair service will make the warranty void. Well, if your phone has surpassed the term of a year, then your warranty is already void. It has got nothing to do with a repair center.
While a repair center will restore your phone, 9/10 times, the company will insist you buy a new one.
2. All repair centers are sketchy
Contrary to popular belief, all repair shops are not sketchy at all. While some might be scammers, however, the best iPhone repair in Orange County which has been operating for several years is certified. Moreover, the reviews online speak an entirely different story.
3. You can fix it on your own
Can you really? If you have absolute knowledge of all technicalities, probably you can. But then you need to have the requisite practice and knowledge. Watching a few DIY videos doesn't really make anyone an expert. In fact, you could be doing more harm than good. So, better to stop playing fix it Felix and instead take it to an experienced repair store.
4. Repairing a phone is expensive
A really controversial topic, many people consider cell phone repairs to be excessively expensive, so much so that they can buy a new phone with it. This is not true as the prices vary depending on various factors like location, parts, the degree of damage, etc.
5. Repair centers steal your data
Another popular myth that makes people really fear repair shops and avoid them altogether. Unless you are some popular figure, nobody will be interested in your personal account, let alone stealing the data. Moreover, if it's a certified store, be assured of no such risk.
OC Mobile Device Repair – your trusted repair store
OC Mobile Device Repair is reputed as one of the stores offering best iPhone repair in Orange County. Having access to all original products, you can always be sure of authentic service from them. Moreover, being certified, they prioritize quality but at a cheaper service charge.