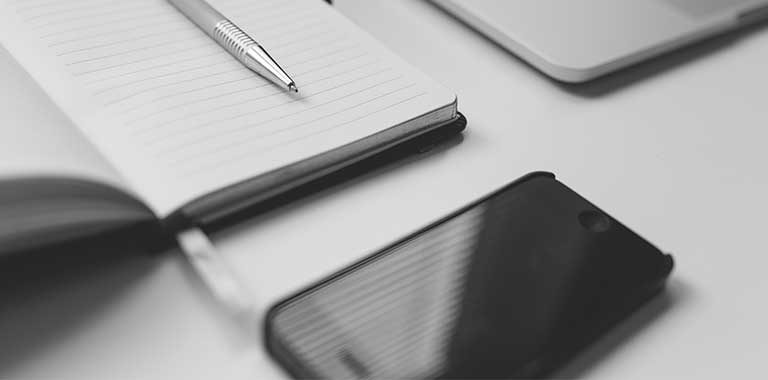 "Oh God! My phone's not working!" – So, you are finally in that situation like most other iPhone users. While iPhone has a reputation for its amazing features and service, being a device, after all, it is quite flimsy and prone to much damage as well. Therefore, it's natural to have slumber issues if your device has experienced damage.

So, what are you going to do with it now? Will you throw it away or keep it? Unless your iPhone is absolutely out-dated, you will prefer to keep it always! But how can you fix it? At an affordable iPhone repair in Orange County, of course! The services of a repair shop are the best options to avail if you want to save up on cost and not give away your old phone.
However, it is not that easy as it sounds. In order to assist you through this process, go ahead to give this a read. You will be guided through the entire process of getting your iPhone repaired easily at the nearest yet authentic repair center.
Types of damages common in iPhones:
To solve any problem, it is important to trace it. Same is with your device.
What is the problem with your iPhone? In order to proceed with your search for a center offering cell phone repair in Orange County, it is necessary to first figure out what afflicts your phone. There are several problems that might make your phone not work.
For instance, one can easily resolve the problem of a dead battery by simply replacing it but that's not the only possible issue. In fact, there can be other major problems as well.
Listed below are 6 such common damages that are witnessed by most repair shops and which they tend to restore. It is essential that you try and identify the problem before you rush to the repair center.
1. Screen Damage
Screen damage is the most popular and extensive of all the problems that afflict most iPhone users. Because the phones are small and delicate, they have a tendency to slip out of the hand and break on several occasions. There are three different types of screen damages like – broken, shattered and cracked.
Any kind of screen damage can be fixed quickly if you take it to the repair shop immediately, without attempting to fix it on your own. The screen will be replaced and it will cost you anywhere between $99 and $250, depending upon the repair center you choose.
2. Scratches
Just like other phones, iPhones are prone to scratches as well when used extensively. This degrades the appeal of the phone as that makes it look old and a bit too used. Scratches can occur on the screen and on the body of the phone as well, especially if you do not have a back cover or a screen guard. Take it to a certified center for affordable cell phone repair in Orange County.
3. Water damage
If you are careless about your phone, then water damage will be one of the major problems to afflict you. If you accidentally drop your phone in the poll or spill a drink on it, then it might result in major water damage. However, often times if the damage isn't that extensive, the phone can be saved when taken to a repair shop.
During such situation, it's best to take it to those professionals and let them decide whether the device can be repaired or not.
4. Issues with the Home button
Another common problem faced by most iPhone owners is when the home button gets stuck or damaged in some way. Due to extensive use over time and pressing the button too hard on all occasions, the home button gets refuses to budge. For such cases, it is essential to take it to a repair shop immediately and address the issue as soon as possible to get the phone working.
Note: Here again, it's essential to ensure that the mobile repair store is authentic and have certification for that.
5. Presence of dirt or sand
Been to the beach lately? Forgot to cover your phone? Well, the sand stuck inside might be the reason why your phone is behaving so erratically. When dirt or sand gets stuck inside the phone or the ports, it might cause a few internal problems. It is necessary to take the phone to the nearest center for affordable iPhone repair in Orange County and get it restored at the earliest.
While a few particles might not be that deadly, but too much can result in the death of your phone.
6. Bent frame
Because iPhones are so delicate a device, you need to be careful while handling them. Playing around with the phone too much results in a bent frame which only a repair center can fix successfully. A bent frame might even be a result of too much heat or cold. Take it to a repair shop to assess its condition if you want to keep your iPhone.
Now, how to get your iPhone repaired?
Once you have identified the problem, it is imperative that you go ahead and find the resources to get your iPhone repaired. Through meticulous research and some smart decisions, you can get your phone repaired at a reliable center.
P.S.: While opting for a DIY method (in case you are thinking!) is cheaper, it is not the safest choice for sure. There is no guarantee that your phone will survive the tests you put it through with a DIY method.
So, it's better to go ahead and get it to a repair center by following the steps stated below.
Step 1: Look online to locate a repair company
The best source to find and locate a company for cell phone repair in Orange County is the World Wide Web. It has the solution to all your problems, especially if it concerns your phone. So, get on the web and start searching to find a few local repair shops around you.
Step 2: Choose a company
Once you have a few suggestions in mind, draw up a list of criteria that the repair shop you select should have. Consider points like –
• Do they repair iPhones?
• How long have they been in business?
• Are they certified?
• Do they supply with original parts?
• How are the technicians?
• Are the reviews good?
Step 3: Book an appointment with them
When you find the repair center that is best suitable for your needs, next, it is time to contact them and fix an appointment. You can simply call them up or contact them through the website. Take the phone to the center and get it repaired, either instantly or later, depending on the damage suffered.
Get your phone repaired with OC Mobile Device Repair!
If you are looking for a repair center with quality service at an affordable cost, then OC Mobile Device Repair is the one for you. Operating for several years, they have certified and skilled technicians to repair iPhones among other gadgets and recover the condition of your phone efficiently. So, get an appointment now for an affordable cell phone repair in Orange County!