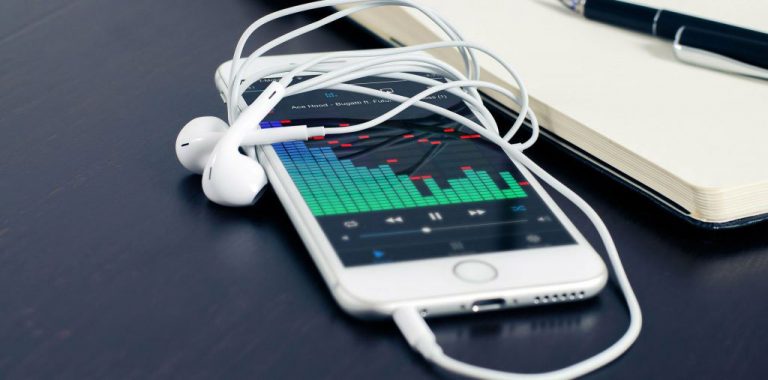 Did you just break the screen of your smartphone accidentally? Or you're probably living with a cracked screen of your iPhone. While one can use the phone with a cracked screen, it is not the easiest thing to do. How can you see through the cracked screen, let alone operate it? Dreading the cost associated with the repair? It is indeed, frustrating!
Then again, purchasing is another big budget issue. So, what's the solution? Well, repair it obviously! You need to look for affordable cell phone repair in Orange County to get the screen patched, without compromising on the quality and degrading the performance of the smartphone.
How to get the cell phone repaired?
Most people cannot trust a repairing service for some obvious reasons. Then, why should one opt for this choice? Have a look at a few other options –
– Go to the manufacturer and get it repaired.
– Get a screen protector, some tape and simply glue it together.
– Choose the warranty service offered by the cell phone brand.
– Look at DIY tutorials online and try to fix it on your own.
Now, the probable problems with these options can be many as well as hassle. While the first three options are pretty sound, these are not exactly the cost effective methods. The fourth option is the cheapest, but the hassles associated with it are too many.
Hence, opting for an android screen or iPhone LCD repair in Orange County seems to be the only legitimate option. It can guarantee great service along with quality products at a low price!
There are thousands of certified repair shops to choose from in Orange County that will easily resolve your problem. You can successfully find the cheapest cell phone repair simply by conducting an organic search on any search engine. There are multiple options from which you can choose the one you feel is best suited for your purpose.
However, the trick lies in identifying the most appropriate one offering quality service.
How to choose the best repair center for cell phones?
When you embark upon your search for the cheapest repair shop for cell phones, you need to be smart with your choices. You wouldn't want to select a center which replaces your original parts with duplicate ones now, would you? Therefore, a few things are there that you need to keep in mind when looking for a repair shop for your cracked screen. While searching for the cheapest one surely sounds appealing, however, finding out one who doesn't compromise on the service and the quality of the parts used, is a bit tasking.
In order to help you out, listed below are few such things you must consider when looking for an affordable cell phone repair in Orange County.
1. Are the technicians qualified?
Would you let anybody handle your phone? Are you aware that most of the repair shops in America are not even certified, let alone having trained technicians to detect any issue with your phone? Thus, it becomes mandatory to check whether the technicians who would be handling your phone, are qualified enough to repair your screen.
Also, find out whether they have parts of your Smartphone brand that needs to be required.
Like for example, if you want a repair work for your iPhone screen, it is necessary to find out whether they even store phone screens for Apple phones.
2. What's their process of work?
While selecting, make sure their work process is easier and convenient for you. The best store will always have a simple process of opting for their service.
3. Customer service
Customer service is of prime importance when you are looking for repair shops. You need to choose a repair center that is ready to go an extra mile to help their customers out. Your phone is probably the most important thing in your life and you want it to be treated well and repaired as soon as possible. Ask how soon they can get the screen repaired, whether they have the screen of the same brand and is it covered by any warranty, etc.
They should also be able to advise on how to prevent such further mishaps and provide the necessary protection.
4. How much will it cost?
The cost of replacing and repairing a screen depends on the kind of damage it has sustained. Like for example, replacing a cracked screen and correcting discoloration are different which require varying effort and time.
The cost also depends on the brand of the screen that needs a repair. For example, replacing an iPhone screen will cost more than fixing an Android one. While an Android one will cost about $99 to $129 plus tax, an iPhone will cost around $109 to $129 plus tax. This is approximate which differs based on various criteria.
5. Check the reviews
Reviews, nowadays, when posted on social media platforms and various websites, play a vital role in deciding whether a customer should opt for the services of the business or not. Similar is the case with a cell phone repair shop. Be it repairing a cracked screen or getting rid of water damage, when you choose a repair center on your cell phone screen in Orange County; it is necessary that you look at the reviews.
These are customer testimonials regarding their experience with the service providers. Going through these help you to understand how reliable the repairing shop is.
Suggestion: The best is to check reviews in the service provider's own website. Those are authentic and can give you a fair idea.
What are the types of screen damages you can repair?
Before you find a repair shop, it is first necessary to be aware of the screen damages that have the potential to affect your phone. There are various types of screen damages that can take place. While the common one is the cracked screen which impairs visibility, however, there are others like:
– Discoloration
– Black Bob
– Water marks
– Yellow marks
These are just to name a few. The damage on the screen usually happens on –
1. Outer Glass
2. Digitizer
Therefore, it is best to find a repair store for cell phone screen in Orange County to address such problems. Not only will you get a quality screen, but will also ensure the durability of the phone.
Make an appointment to repair your screen
So, go ahead and choose the best and the cheapest repair center to restore your screen of the cell phone. A good repair shop will insist that you make an appointment prior to visiting the shop in order to save your time.
Are you looking for one online?
OC Mobile Device Repair is one of the most reliable stores of Android or iPhone LCD repair in Orange County. Not only screen but they are also proficient in restoring any part of your device. They are certified; hence, you can be assured of authentic products and quality service. Being professionals, they also offer quick replacements for screens along with one year warranty. Operating for several years, they are a brand that you can trust in, as is clear from their customer reviews. So, get an appointment with them today and replace that cracked screen conveniently!